BRAINS: From Trauma To Repair
About the Instructor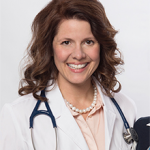 3 Courses
5 Average Rating
5 Reviews
Annette Bosworth M.D.
Based in Tampa, Florida, Annette Bosworth MD is an internal medicine physician with over 20 years of experience helping patients overcome long-term, chronic conditions through lifestyle adjustment, preventive medicine, and other therapeutic paths. She's been mentioned in media outlets ranging from CNN, Time, US News & World Report, to Fox News. In addition to medicine, she loves speaking at town halls, jails, churches and universities. From politics to mission work, she lets her faith lead her to the next chapter of life-always looking for teachable moments. Along with her husband, she savors the adventure of raising three energetic, fast-growing sons through debate, wrestling, music, and theater. She fights for the underdog, and encourages patients with chronic health problems to "Fight it ANYWAY YOU CAN. Ketones for Life."
Reviewed on
January 3, 2023 Melissa Steptoe
Revolutionary and worth every penny!
I prayed and contemplated about 2 months before officially committing to taking the Brain's course. I was unsure if this course could help our family as 4 out of 5 have ADHD. I needed help to know is there ANYTHING I can do or implement to help them repair/heal/function as normally as possible. Dr. Boz's Brain's Course delivered!!! I have
... read more
Reviewed on
January 1, 2023 JulieAnn Stone Ryan
January 1, 2023 - Thanks to Dr. Annette Bosworth MD for tools for Brains & Health
Happy New Year 2023 - Always a time to start fresh with Dr. Boz!

https://www.loom.com/share/344e09266da2448abcecbb9713a4d10f
Reviewed on
January 1, 2023 JulieAnn Stone Ryan
Dr. Annette Bosworth MD - I'm grateful for your course - BRAINS From Trauma to Repair
I took the brains course last year, and I reviewed it again this year, and I will review it again and again. It has been transformational in changing the direction of my health, and my thinking, as far as what will help the brain to heal. I've been telling other people about it, and I cannot say enough good about
... read more
Reviewed on
December 29, 2022 Val Rowles
Review of Brain Repair course
Dr Boz, this course has taught Val and me so much, thank you! We first came across your work in your audio book Any Way You Can in using a Keto diet with your mum's cancer fight so successfully. Your passion to help others shines through and we will be using this new knowledge to improve our own mid 60's
... read more
Reviewed on
December 28, 2022 DESIREE LAMARSH
Brains Course
This course was wonderful! The videos were available to view at my own pace and we had one day a week live with Dr. Boz.
I was happy to have my questions answered but I learned even more from listening to the questions of others that I had not thought to ask.
I highly recommend this course to anyone interested
... read more