About the Instructor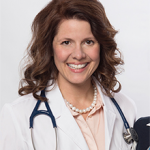 3 Courses
5 Average Rating
5 Reviews
Annette Bosworth M.D.
Based in Tampa, Florida, Annette Bosworth MD is an internal medicine physician with over 20 years of experience helping patients overcome long-term, chronic conditions through lifestyle adjustment, preventive medicine, and other therapeutic paths. She's been mentioned in media outlets ranging from CNN, Time, US News & World Report, to Fox News. In addition to medicine, she loves speaking at town halls, jails, churches and universities. From politics to mission work, she lets her faith lead her to the next chapter of life-always looking for teachable moments. Along with her husband, she savors the adventure of raising three energetic, fast-growing sons through debate, wrestling, music, and theater. She fights for the underdog, and encourages patients with chronic health problems to "Fight it ANYWAY YOU CAN. Ketones for Life."
Reviewed on
March 27, 2023 Cherry Blackwood
Video Review By Cherry Blackwood
Reviewed on
March 14, 2023 Darci Harper
21 day Metabolic Kick Class Review
Loved the class. I will take it again! You don't take it to lose weight, you take it to improve your health, your metabolism, and your brain. :)
Reviewed on
March 14, 2023 Darci Harper
21 day Metabolic Kick Video Review by Darci Harper Family Nurse Practitioner
Excited to share this video!
Reviewed on
March 9, 2023 Alecia Seery
Reviewed on
March 8, 2023 Janet DeGroat